Meet the award-winning creative duo.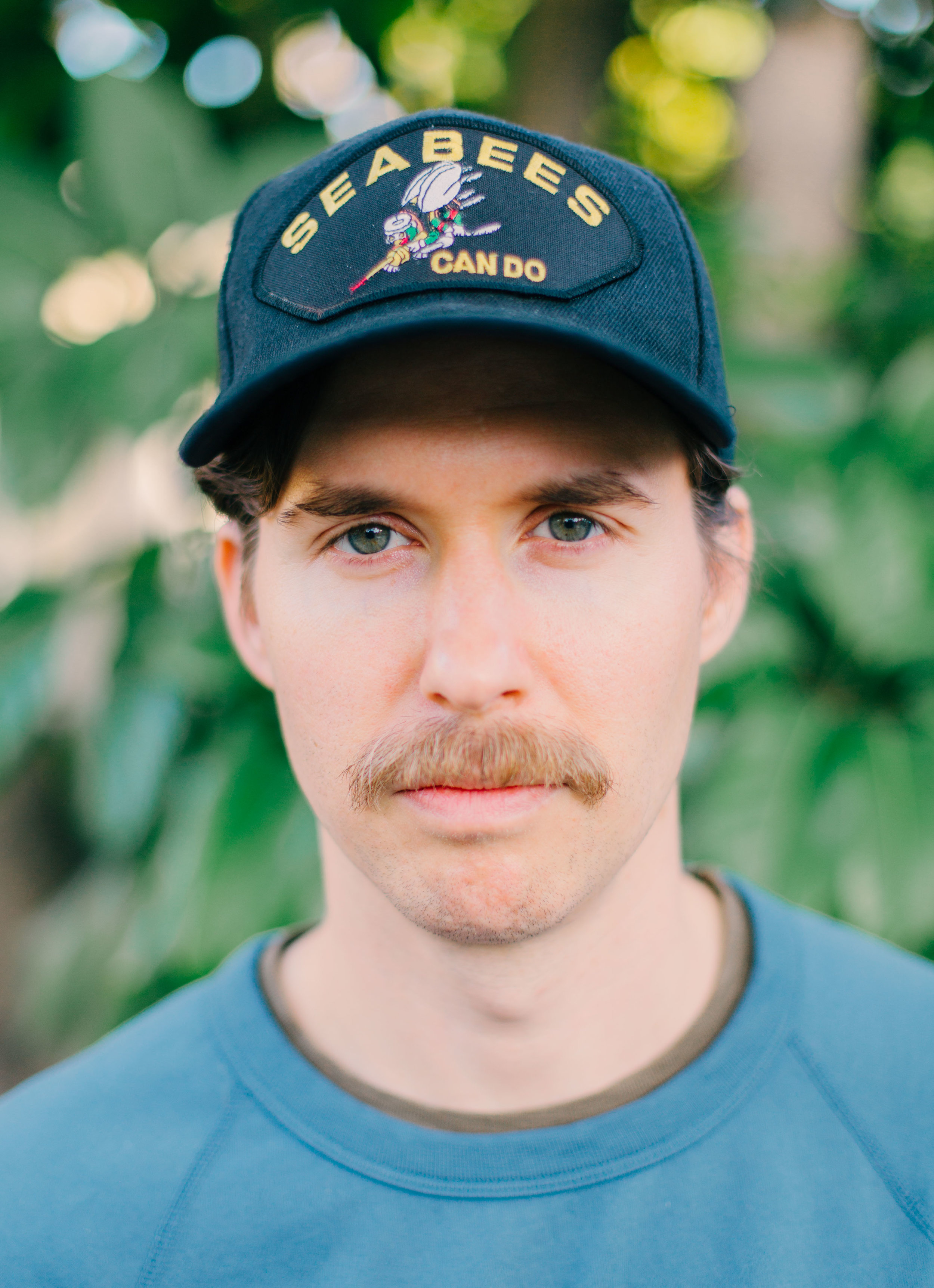 From the Woods of East TEXAS
Micah Sudduth
Micah Sudduth spent his formative years being homeschooled in the woods of Palestine, Texas. He loved watching the movies that his parents allowed (and the ones they didn't) in the loft of the barn that he and his dad turned converted into his childhood bedroom. That's where he would spend hours in the mirror talking to himself and developing a knack for comedic timing. Other than prayer, his family relied on Micah to be their counselor, and he did so through laughter. When he was 12 years old a "Hollywood" movie, Rough Riders, came into town to use the Palestine railroad station and posted a casting for extras in the local newspaper, including children. Much like most of his homeschooling, his mom read about this and thought that it would be a great learning experience for Micah. Thus, Rough Riders became the first production that young Micah would set foot on—his first taste of the magic of filmmaking. To this day, he still remembers the incredible excitement that he felt when witnessing the exhilarating filmmaking process for the first time. He would carry this experience with him for the rest of his life, for it was the beginning of both of his lifelong dreams: becoming a filmmaker, and playing a cowboy.
When Micah was finally allowed to attend public schools at the age of 13, he soon found a home and community in the Palestine High School theater department. For him going to public school was like walking onto another planet, one where all kinds of kids were able to be involved in all kinds of extracurricular activities, he could barely believe how magical that felt. Finally, all the years of dancing and performing in front of a mirror in the loft of a barn finally led to an opportunity to perform in front of, and with, other real people. That's where he first made an audience laugh, an intoxication that still drives him today. He's beyond grateful to be given the opportunity to connect with more real-life people through filmmaking today.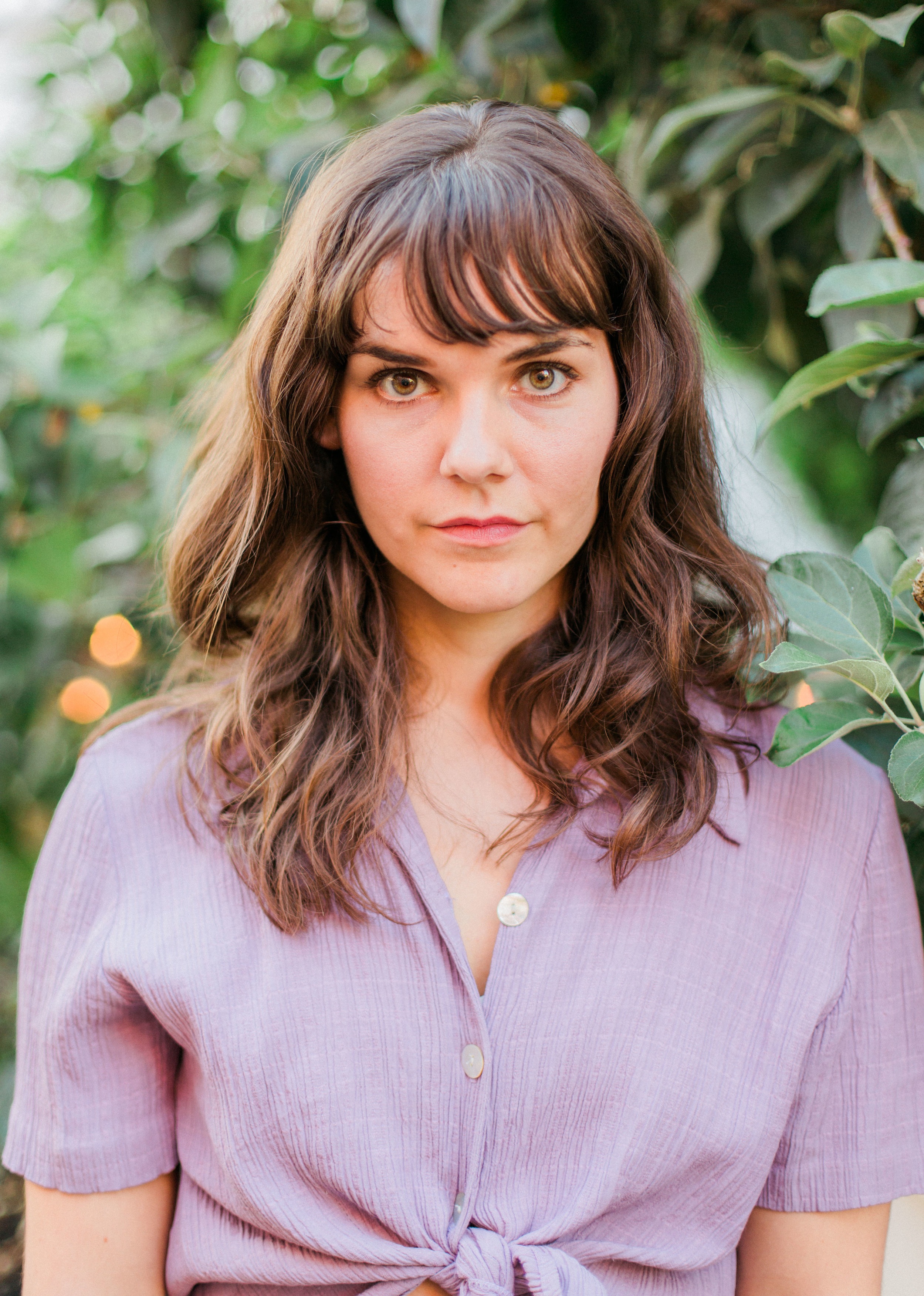 Saved by SMALL TOWN STORIES
Keylee Sudduth
Keylee Sudduth has been a creative soul since childhood. She grew up in the small town of Waxahachie, Texas and would spend her weekends re-watching scenes from her favorite movies, from musicals to E.T., and transcribing them on a computer so she could memorize the words to perfection. At the age of 7 she began performing in Waxahachie Community Theatre productions, an activity she would continue for many years. This is where she had the opportunity to develop her own craft while watching and learning from so many other local Texas artists. At 9 years old she was cast as 'Annie' and given the opportunity to play the beloved orphan title character that was famous for being courageous, independent, and strong. Coincidentally, she was playing this role at a time in her young life when she was dealing with her own childhood trauma and feeling like she personally possessed none of the characteristics of the young woman she was portraying on stage. But every day, stepping into the shoes of this young girl that was able to persevere and triumph over her own pain and difficult circumstances caused Keylee to realize that that same strength also existed within herself. This experience and revelation truly changed her world, and she has been telling stories and performing ever since.
She continued performing and creating through high school, though it was at this time during her teenage years that the pressures she felt from her church, along with her own anxieties, began to make her question whether or not she should pursue acting and creating as a career path after graduation. WHS theatre director Andy Reynolds poured into her life when she needed it most, shared his own story of moving to Los Angeles and encouraged her to pursue her dreams. She went on to earn her BFA in Acting from Texas State University and prepared to leave her home state and move to the west coast after graduation to pursue the dreams she had been building since childhood.
Although they attended the same university, they were far enough apart in school years that Micah and Keylee never crossed paths on campus. They first met in the summer of 2011 when they were cast opposite each other in a small theatre production in Austin, Texas. They were immediately drawn to each other as artists and friends. By the time that production was over, Keylee and Micah were already beginning to dream up the films they wanted to make together. They moved to Los Angeles just over a year later and married not too long after that, and their creative relationship has been growing and expanding ever since.
Though commercial success came their way in LA, they both knew they wanted to find a way to create art and tell stories that were deeply meaningful and fulfilling together again. They soon realized that their dream opportunities wouldn't just someday miraculously come their way—much like their fellow Texan Mark Duplass stated in his 2015 SXSW speech—the cavalry was in fact not coming. If they really wanted a life filled with opportunities to play resonating roles in films and the chance to tell stories that they really believed in, they would have to step up and become their own cavalry. So, they decided to do just that. Their love of storytelling and connection through film was so great that they were willing to face as many inner and outer challenges as it took and learn as many new skills as required to be able to do what set their souls on fire. Studying the multi-hyphenate creators that came before them, Micah & Keylee set off on a brand new adventure and poured themselves wholeheartedly in the pursuit of becoming independent filmmakers.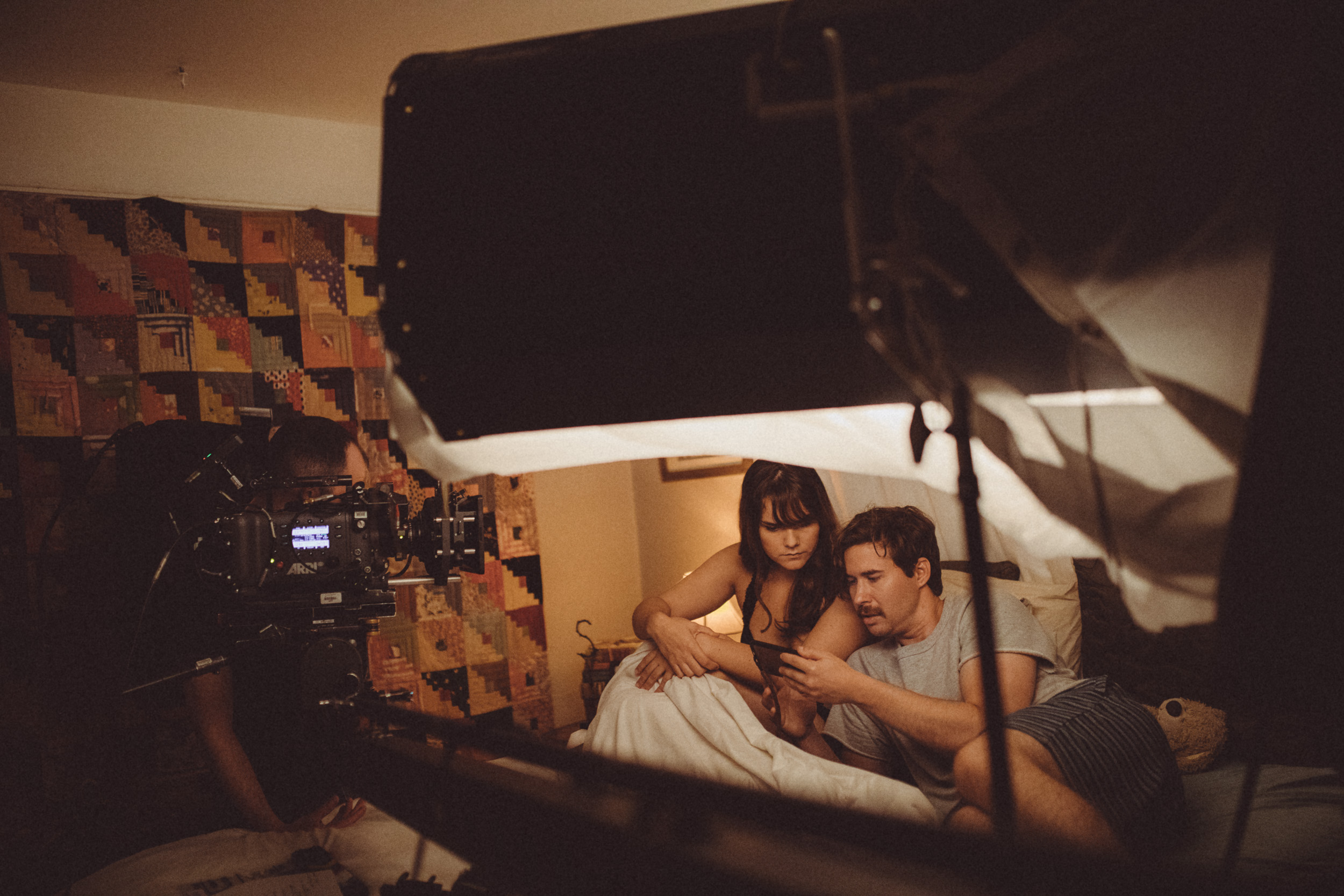 Making movies on weekends
They started making movies on the weekends with their friends.
Keylee & Micah's first original project, TALK, was a short online series of vignettes following the weird conversations of their first year of marriage. TALK was filmed in collaboration with Texas cinematographers Jordan Crowder and Marshall Rimmerband went on to be the *first* scripted series featured and promoted by the popular site, HelloGiggles.
Since then, they have collaborated with a number of other independent artists on projects such as the comedies POSTER BOYS, IF DATING WAS LIKE, and FAN GIRLS. In 2015, they created an original dark comedy short film, Scrambled, which was also shot by the talented Marshall Rimmer. Last year, they were a part of a collaboration with director JP Nickitas on his original short film, 'Rip It Up.' Their latest production is the soon to be released narrative digital series, HOME, shot by the talented cinematographer Dan Finlayson. It's their largest and most ambitious project to date. Home world premiered at Tribeca Film Festival as an official selection of their New Online Works program, screened at Independent Television Festival presented by HBO and the Television Academy, LA Web Series Fest, and won Best Web Series at LA Indie Festival. Season one of this acclaimed digital series debuts online on January 31, 2019.
online
storytelling
at it's finest
Keylee and Micah are known as artists who "exude talent" (NY Film Critics Online). Their projects have been described as "the best in new online work" (Tribeca Film Festival), and "a bona fide delight" (Script Magazine).
So, who is Bob Billiams?
Like many cowboys (and cowgirls) venturing into new territory, Micah and Keylee felt it was empowering to give themselves and their production company a new strong name to conduct business under—one that sounded simultaneously really commanding and successful, and also totally made up.
Thus, BOB BILLIAMS PRODUCTIONS was born. And their lives have never been the same.
At BOB BILLIAMS PRODUCTIONS, the filmmakers truly believe that "stories are medicine," and they pride themselves on bringing the highest quality of heart, comedy, realism, and production value to all of the independent series and films they create.
Thanks for stopping by. Take some time, look around, and get familiar with Bob's work. You'll be seeing a lot more of it.
Bob Billiams guarantees it.